Rudraksha "Tear Drops" 108 Bead Mala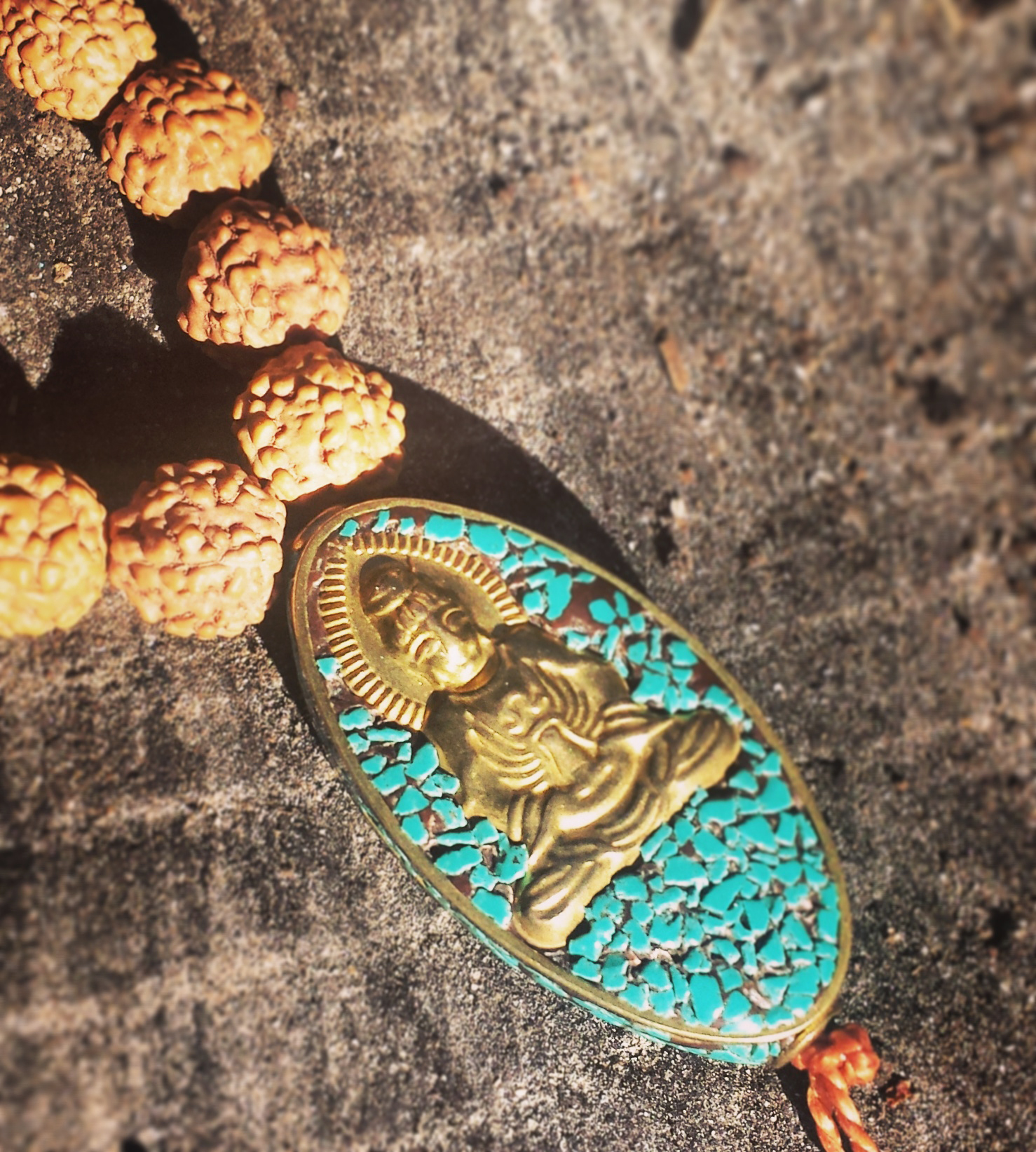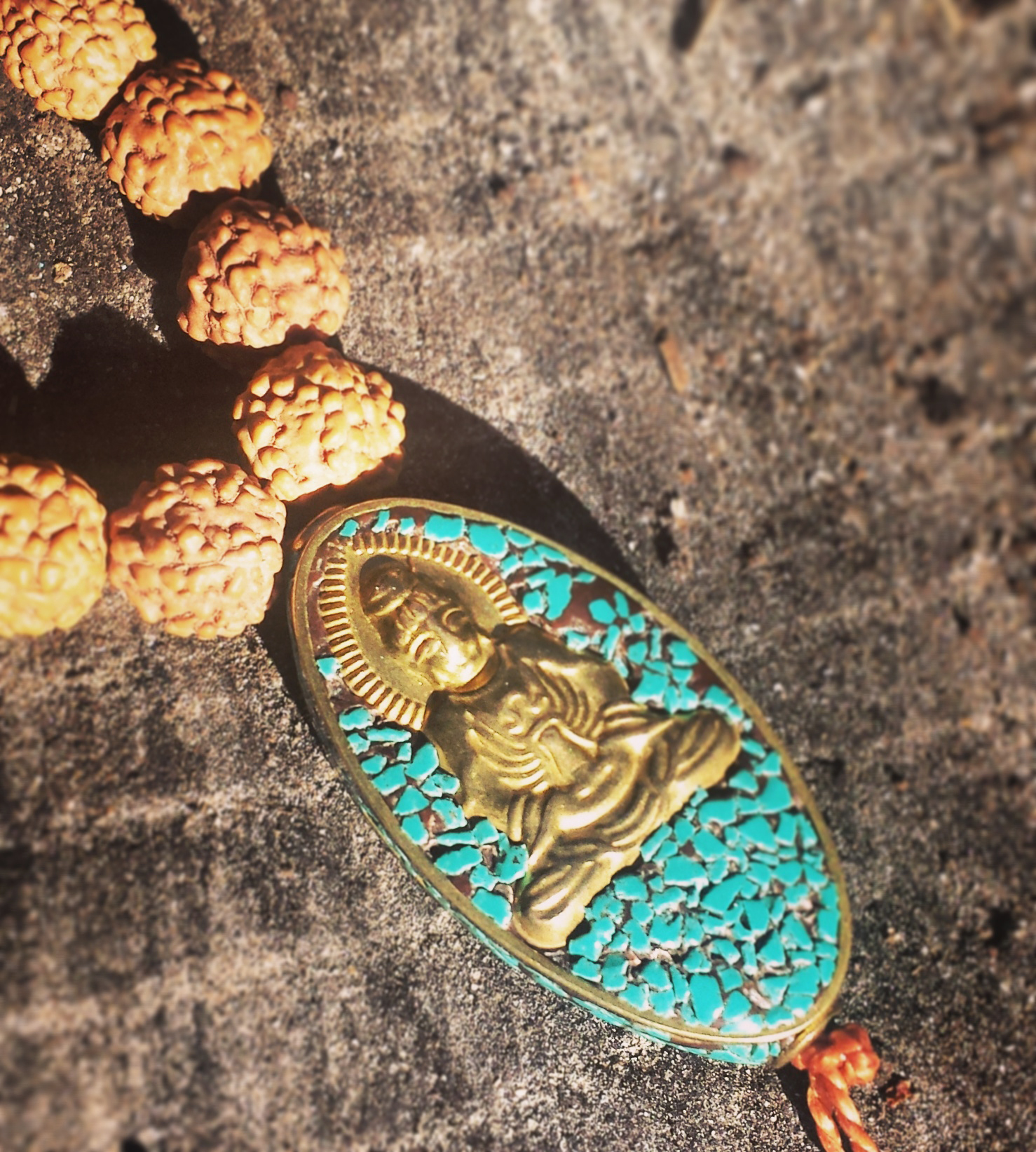 Rudraksha "Tear Drops" 108 Bead Mala
Rudraksha, though referred to as a bead, is actually a seed.
It is said that when Shankar meditated on the welfare of mankind he emerged crying tears of compassion. These tears fell to the earth and created the Rudra tree from which Rudraksha seeds are derived. The seeds are known to promote inner peace, knowledge, and enlightenment, and are invoking of the meditative powers of Shiva. Given the origin of tree from which the seeds come, they are also said to help drive away demons.
This beautiful mala is finished with a handmade Nepalese turquoise and brass Guanyin, or Bodhisattva the Goddess of Compassion.